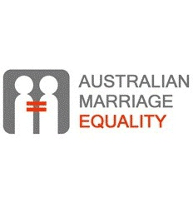 NEW POLL: GAY MARRIAGE SUPPORT AT HIGHEST LEVEL EVER & COALITION FREE VOTE A VOTE WINNER
NEW AD CAMPAIGN SHOWS "MARRIAGE IS ABOUT FAMILY, EVERYONE'S FAMILY"
Key findings of the Galaxy poll (full report attached):
– Support for Marriage Equality is at its highest level ever: 64%
– Support amongst Coalition voters is at its highest level ever: 52%
– 1.3 million voters would be more likely to vote for the Coalition if they allowed a conscience vote
– 61% of married people support same-sex marriage
– Support is strong across all states
Marriage equality advocates have welcomed a new Galaxy poll that shows support for marriage equality is at its highest level ever at 64% and that up to 1.3 million voters would be more likely to vote for the Coalition if its leader, Tony Abbott, allowed a free vote.
At the same time advocates have unveiled a new television campaign highlight the importance of marriage equality to families across Australia. (can be viewed here and broadcast quality here)
Australian Marriage Equality National Convener, Alex Greenwich, said Mr Abbott will gain votes from allowing members of his party to vote according to their conscience:
"A Coalition conscience vote won't just benefit same-sex couples and their families, it will also benefit the Coalition at the ballot box."
Mr Greenwich said if Tony Abbott continues to deny his members a free vote on the reform it would mark the first time an important Liberal Party tradition would be broken.
"Turning your back on a potential 1.3 million more voters, and breaking a Coalition tradition, in the process is at best foolish politics"
Mr Greenwich said support for marriage equality will only continue to grow, and if the federal parliament fails to the deliver reform the States will act.
"Support for marriage equality has risen to its highest point ever (64%) because Australians are increasingly realising that marriage equality will strengthen relationships, families and marriage."
"The message to the Federal Parliament is clear – if you ignore the aspirations of the majority of Australians and fail to support this reform it will occur anyway, state by state and territory by territory".
Advocates have also released a new ad campaign sending the message that "marriage is about family, everyone's family":
"The new ad campaign will send the message that marriage is about strengthening the bonds within families, and that includes the growing number of families with gay and lesbian members" Mr Greenwich said
The ad features Ivan Hinton his partner Chris and their extended families. Mr Hinton said his motivation behind doing the ad was to show that his family was just like everyone elses.
"Marriage is a unique way to strengthen family bonds and to bring two families together, and I don't understand why some people want to deny this to me, my husband and our families."
"I love my family, I love my husband and I want our families to be treated the same as other families."
For more information contact Alex Greenwich on 0421 316 335
Ivan Hinton and his family can be reached on 0419 124 826.