DR SHIRLEENE ROBINSON
DIRECTOR, NATIONAL SPOKESPERSON & NSW CO-COORDINATOR
Dr Shirleene Robinson has a PhD in History from the University of Queensland and is an academic historian and Associate Professor. She is the author of a number of books. These include the edited collection "Homophobia: An Australian History", which was the first study to consider the history of homophobia in an Australian context. She was also the co-author in 2010 of the largest study of homophobia and transphobia in any Australian jurisdiction. She has worked (with the National Library of Australia and in partnership with a number of universities across Australia) on the first national oral history project to explore gay and lesbian lives across Australia. Shirleene has been a volunteer with Australian Marriage Equality since 2012. She is currently President of Sydney's Pride History Group. In 2017, Shirleene was named as one of The Conversation's top fifty Australian thinkers.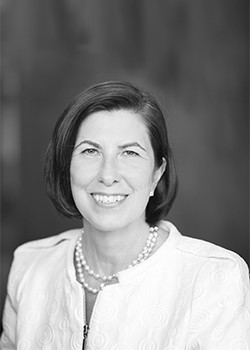 JANINE MIDDLETON AM
CO-CHAIR
Janine has in excess of 25 years' experience in the Financial Services industry, working in both Australia and the United Kingdom. Janine spent 13 years with J.P. Morgan in London, the last five as Managing Director in the Investment Bank.
On returning to Australia, Janine moved to Private Equity and was a founding partner of a mid-market private equity firm, Tasman Capital Partners, she is a member of the Australian Institute of Company Directors and has a Masters in Applied Finance from Macquarie University. She was named as one of Australia's Top 100 Women of Influence in 2016.
Since returning to Australia in 2012, Janine became heavily involved in the not-for-profit sector, Janine joined Australian Marriage Equality in 2014 and was appointed Co-Chair in January 2015.
Following the successful Yes Campaign Janine has taken up the role as CEO of The Pinnacle Foundation which awards scholarships to disadvantaged LGBTI+ youth aged 16 to 24.
ALEX GREENWICH
CO-CHAIR
Alex is currently the member of the New South Wales Legislative Assembly seat of Sydney since the 2012 Sydney by-election. Prior to entering politics, Alex was a prominent LGBT rights activist and the National Convenor of Australian Marriage Equality. As National Convener, Alex was instrumental in lobbying the Australian Bureau of Statistics to count same-sex marriages in the 2011 national census. He also organised over 44,000 submissions to be made to the 2011 senate inquiry into same-sex marriage, and continues to be a prominent activist for achieving same-sex marriage reform in Australia.
Alex was also named as one of Samesame.com.au's 25 most influential Gay and Lesbian Australians in 2010. He is known to many for successfully taking on the major parties and moving the marriage equality campaign from impossible to inevitable. He has built strong working relationships with senior political leaders in all parties both federally across the various states, especially NSW. Alex was also the first same-sex married member of parliament in Australia. In May 2012, Alex married his German long-term partner, Victor Hoeld in Argentina, where same-sex marriage is legal.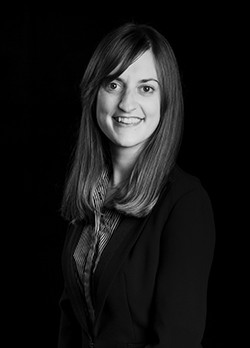 DR SARAH MIDGLEY OAM
DIRECTOR & NSW CO-COORDINATOR
Sarah Midgley works in research, analytics and strategy in the public sector. Her previous roles have been in quantitative analysis and science outreach within a university research environment, where she attained a PhD in Quantum Physics from the University of Queensland and worked as a postdoctoral researcher at University College London. Along with her wife Shirleene, she has been a volunteer with Australian Marriage Equality since 2012 in her capacity as NSW co-convenor and Board Director. During 2016 and 2017, she also worked closely with Equality Campaign partner organisation, Australians 4 Equality, and contributed as a member of the Board of Directors. Through her marriage equality advocacy, Sarah has focused on building local campaigner and volunteer capacity across Australia and supporting a range of national campaign actions including digital and field activities, political advocacy and stakeholder engagement. She is passionate about empowering people and generating progressive change through grassroots community organising. In 2018, Sarah was awarded Inner West Council Citizen of the Year for her marriage equality advocacy.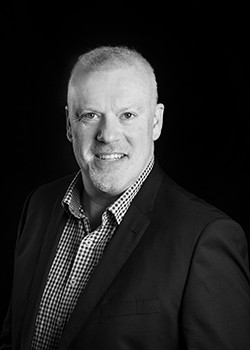 TIM PEPPARD
DIRECTOR & VIC COORDINATOR
Tim is a solicitor who has worked in banking and finance for over 20 years, including working in Tokyo and Singapore for eight years. He is a Mortgage Broker and Licensed Real Estate Agent. Tim is a fundraiser for Australian Marriage Equality both in Victoria and nationally. He has been active in GLOBE Melbourne and SGLBA Sydney for over 10 years. Tim's focus is liaising with Federal MPs and Candidates in Victoria for the September 2016 election; as well as assisting the Federal Electorate resident action groups for Marriage Equality.
He is regularly interviewed on JOY FM to discuss progress and issues with the 2016 elections. Fundraising events include the Charity Auction at the Closing Gala of the Melbourne Cabaret Festival in 2013, a successful Pozible campaign and a Fundraiser at Melbourne Town Hall in 2014, as well as targeted high net worth fundraising.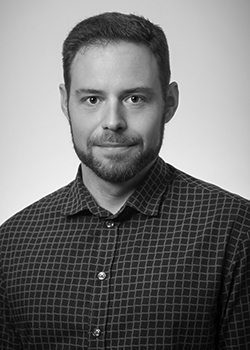 PETER BLACK
DIRECTOR & QLD COORDINATOR
Peter
 is a Senior Lecturer in the Law School at the Queensland University of Technology, where he researches and teaches constitutional law, media law and internet law. He holds an BA/LLB (Hons) from the University of Queensland and an LLM from Columbia University.
He has been actively involved in the LGBTIQ community in Queensland for several years. He is currently President of the Queensland AIDS Council and is a board member of the LGBTI Legal Service. He is also a former President of the Brisbane Pride Festival. 
Peter
 has also been appointed to several government bodies, including the Inclusive Brisbane Board (an advisory board to the Lord Mayor of Brisbane), the Queensland LGBTI Roundtable and Queensland's Anti-Cyberbullying Taskforce.
.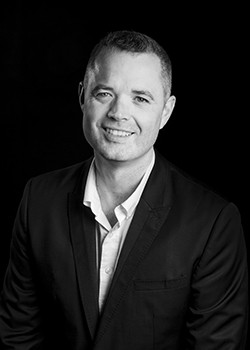 JAY ALLEN
DIRECTOR
Prior to working at Australian Marriage Equality, Jay owned his own business with 10 shops around NSW/ACT and a team of 75.  In December 2012 Jay formally joined the AME team full time and in February 2013 he was given the title of National Secretary with technology, social media, fundraising, volunteers and corporates relationships being the areas of his main focus. Jay created many Australian Marriage Equality initiatives. They include this website, the state and federal Vote4Love/Vote4Equality campaigns, the Corporate Support campaign, the Equality Calling campaigns and many fundraising initiatives. He maintains relationships with various US organisations including Freedom to Marry, the Human Rights Campaign and many other fantastic individuals who have played an important role in the fight for marriage equality.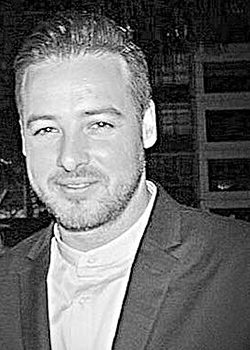 LIAM RYAN
DIRECTOR
Liam's career in the media started when he was sixteen years old working for MTV Australia on their inaugural 'Video Music Awards'. Training in production at TVNZ's Avalon Studios the following year, he has since worked for a number of broadcasters here and abroad including the Nine Network and Foxtel, gaining over a decade of experience in the industry.
Politically, Liam held the position of Senior Private Secretary to the Minister of Civil Defence, Youth Affairs, Food Safety, Associate Immigration and Associate Education in the 50th Parliament of New Zealand led by the current Prime Minister, John Key. Under this government Marriage Equality was passed in New Zealand.
Liam joined Australian Marriage Equality because he believes it is essential that all Australians have the basic human right to marry and live their lives with whom they love, without discrimination.
Outside of work Liam is the proud father of three young children.
CAROL BURGER
EXECUTIVE OFFICER
Carol has worked in administration over an 18 year period, working in organisations of CFA, RMIT and other local businesses. Currently she is helping her father in the local family business. She has 3 young children to keep on her toes and joined AME as she wants nothing more than for her children to grow up in an environment where everyone is treated equally.
JENNIFER ALLEN
DIGITAL ADMINISTRATOR
Jennifer is the Page Support for Australian Marriage Equality. Prior to joining Australian Marriage Equality, she worked in application support at SkyTalk and Don Allen Real Estate, helping to manage the data base for both companies as well as each of the firm's flyers and advertising campaigns. She has also volunteered with North Beach Squash Club as club captain for five years, acting as chair on the committee arranging pennant schedules and competitions. Jennifer graduated from Edith Cowan University in Mt Lawley and now lives with her husband and their two cats and two dogs in City Beach, Western Australia.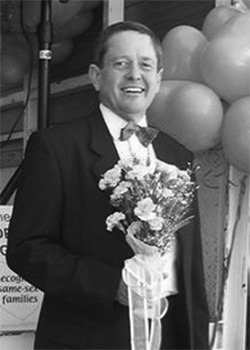 MALCOLM MCPHERSON
NSW CO-COORDINATOR
Malcolm has been involved with Australian Marriage Equality since early 2005 and with Peter Furness from AME organised with CAAH the first marriage equality rally in Sydney in August 2005 on the first anniversary of the amendment to the Marriage Act. In order to celebrate the fact that LGBTIQ relationships are equally valid and valuable, Malcolm arranged for three hundred pink heart-shaped balloons to be carried in the rally. He has been on the board of AME since 2006. Together with PFLAG, he organised for several years a rainbow float in the Granny Smith Festival, one of the largest community festivals in Sydney, in the suburb of Eastwood. He has participated in lobbying federal politicians, letterboxing, distributing how to votes at polling booths and numerous other activities in support of marriage equality. Malcolm was in a straight marriage for twenty seven years and knows first-hand the difference between having a marriage certificate and being in a de facto relationship.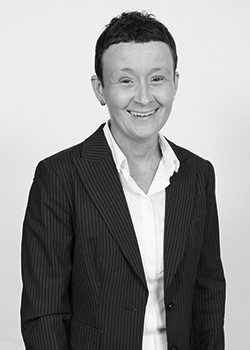 CAM HOGAN
TREASURER
Cam Hogan is our treasurer who has over 25 years accounting experience in manufacturing and agricultural businesses. She has a Bachelor of Business, a Diploma from the Australian Institute of Company directors and is a FCPA. Cam is a keen softballer and has played in the local Northern Rivers LGBTIQ inclusive team where she has also been the treasurer. Cam joined Australian Marriage Equality not only because of her own passion for global marriage equality but also so that her teenage twins can grow up in a more tolerant society.