Tony Abbott's gay sister is getting married.
The Prime Minister's sister Christine Forster has proposed to her partner Virginia Edwards, according to New Idea.
Ms Forster, a Liberal councillor at the City of Sydney, allegedly popped the question to Ms Edwards, 56, in the NSW outback.
The pair, who has told their story to New Idea, says they're looking forward to their big day.
"We got engaged when we were away with friends on a trip to Broken Hill," Christine told the women's magazine.
The pair is excitedly planning their nuptials despite same-sex marriage not yet being legal in Australia.
"And instead of bridesmaids, we're going to have drag queens," says Ms Edwards.
Ms Forster, 49, said they will have an intimate wedding.
"It will be close friends and family. Tony and Margie will definitely be there," she said.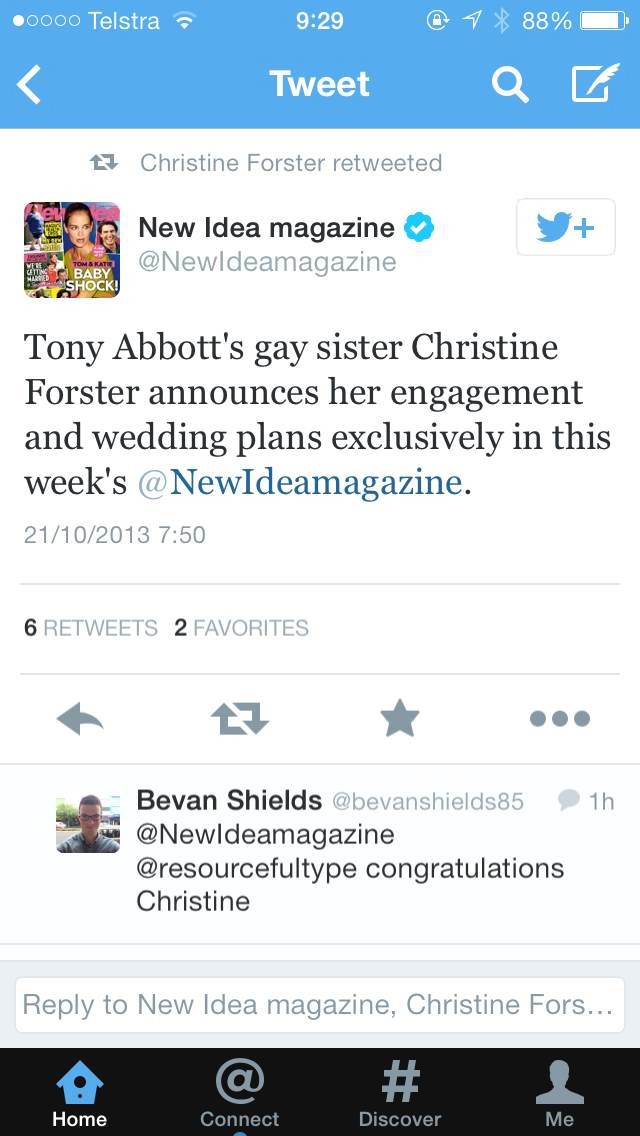 Author: Staff Writers
Publication: news.com.au
Date: 21 October 2013