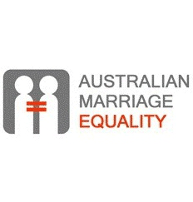 Opposition Leader, Tony Abbott, has been challenged to offer federal Coalition members a conscience vote on marriage equality after it was revealed today that WA Liberal Premier, Colin Barnett, has done the same.
Speaking yesterday in Perth Mr Abbott said he wants "to model" himself on Mr Barnett should he become Prime Minister.
But it has emerged Colin Barnett has offered the WA State Liberals a conscience vote on same-sex marriage which Mr Abbott has so far refused to do.
In a letter to West Australian AME convener and former Democrat Senator, Brian Greig, State Liberal candidate for the seat of Maylands, Sylvan Albert, wrote
"any vote in Parliament on gay marriage would be a conscience vote for Liberal members of Parliament. He (Mr Barnett) believes that marriage is an institution between a man and a woman but recognises that public support for same sex marriage is growing."
Mr Greig said,
"If, as Tony Abbott says, he wants to emulate Colin Barnett he should start with one of the key law reforms facing Australia today and allow a conscience vote on same-sex marriage."
Australian Marriage Equality national director, Rodney Croome, said Mr Barnett joins other senior Coalition figures including Barry O'Farrell, Joe Hockey, George Brandis and Barnarby Joyce who all support a conscience vote.
Earlier this month the national conference of the Young Liberals also supported a conscience vote on the issue.
"The weight of Coalition opinion on a marriage equality conscience vote is quickly tipping towards support and we urge Mr Abbott not to be left behind", Mr Croome said.
According to today's edition of the West Australian, Mr Abbott was quoted as saying,
"Can I say how much I respect the Premier of this State (WA), how much I have learnt from him, how much I wish to model myself on him should I get the opportunity to lead our country."
For more information contact Brian Greig 0407 776 961 and Rodney Croome on 0409 010 668.