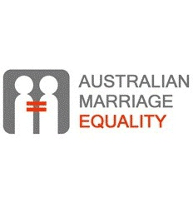 Marriage equality advocates are deeply concerned that the Prime Minister, Julia Gillard, is to address what they say is an extremist, anti-gay group.
It was announced today that Ms Gillard will address the national conference of the Australian Christian Lobby in November, but clergy and mental health experts have condemned the move.
Australian Marriage Equality national convener, Alex Greenwich said,
"Between January and June this year the ACL made over 120 statements condemning equality for gay Australians and said virtually nothing about poverty or homelessness, with some of its statements linking gay equality with the stolen generation, Nazis and paedophiles."
"The ACL is an unrepresentative, anti-gay group which it is completely inappropriate for the leader of our nation to endorse in this way."
Baptist Minister, Rev Carolyn Francis, questioned whether the ACL represents the majority of Australian Christians.
"Many Australian Christians are concerned about the ACL's statements because they contradict the central Christian message of love and compassion."
"The ACL's predominate focus on issues relating to sexuality is disproportionate with the priorities of scripture and Christianity."
Clinical Psychologist, Dr Robert Battisti, said statements by the ACL have contributed to poorer mental health outcomes among same-sex attracted Australians.
"We know from local and international research that when same-sex attracted people are stigmatised and denied equality they have higher levels of anxiety, depression, self-harm and suicidal ideation."
"A lot of the fears around same-sex marriage are unrealistic and will not actually come to pass. What is realistic is actual improvements in mental health outcomes for many Australians as a result of marriage equality".
Mr Greenwich said the Prime Minister has never spoken at a gay and lesbian community event, including the Rainbow Labor caucus within the Labor Party itself.
"Gay and lesbian Australians and our families want a Prime Minister who shows us equal respect and does not legitimise hate, and at the moment Julia Gillard is not that Prime Minister."
Mr Greenwich said concerned members of the ALP have contacted him following the announcement.
"Many within Labor are upset that the leader of their Party is supporting an organisation that campaigns against Labor's core values or fairness and equality"
Rev Francis and Dr Battisti are currently in Parliament House and are available for comment.
Rev Carolyn Francis: 0416 088 794
Dr Rob Battisti: 0418 800 811
For more information contact Alex Greenwich on 0421 316 335.