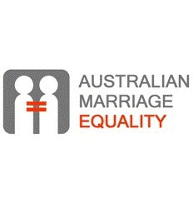 State and Federal Politicians from all major political parties have added their support to the all-star production of "8 the play", which will raise funds and awareness for Australian Marriage Equality's ongoing campaign for reform.
Both the Sydney and Melbourne productions will be followed by a panel discussion and Q&A session involving political figures who are leading the charge for equality in State and Federal Parliaments.
On the Melbourne panel, Green's Senator Sarah Hanson-Young and ALP Senator Gavin Marshall will be joined my AME's National Campaign Director Rodney Croome and supportive Baptist Pastor Carolyn Francis. The panel discussion will be hosted by television personalityCharlotte Dawson.
Also attending the Melbourne production will be Federal Green' s Senator Richard Di Natale, State Green MPs Sue Pennicuik and Collen Hartland, and State Labor MPs Martin Foley, Jaala Pulford, Gavin Jennings and Shaune Leane.
In Sydney, AME National Convener Alex Greenwich will be joined on the panel by the three NSW Upper House MPs who were key to the historic marriage equality motion passing – Green's MP Cate Faerhmann, Labor MP Penny Sharpe, and the Nationals' Trevor Khan. The Sydney panel will be hosted by Channel Ten News host Hamish Macdonald.
Also attending the Sydney production will be Federal Health Minister Tanya Plibersek, Nationals MP Sarah Mitchell, and the Liberal's Bruce Notley-Smith.
The cast of "8 The Play" includes some of Australia's most respected actors including Rachel Griffiths, Georgie Parker, Daniel MacPherson, Catherine McClements, Shane Jacobsen, Magda Szubanski, Lisa McCune and Jay Laga-aia.
AME National Convener, Alex Greenwich, said,
"More politicians and high profile Australians than ever are joining the campaign for equality. The majority of Australians who support reform will be encouraged that so many prominent and powerful voices are working towards this historic reform.
The funds raised from the Sydney and Melbourne productions of "8 The Play" will go towards government and media relations programs, public awareness campaigns, polling, targeted electoral campaigns and lobbying of federal politicians by a range of groups that support equality.
Mr Greenwich said, "The funds raised from this performance will be vital to the success of our campaigning in the lead up to the vote in federal parliament in the coming months".
For more information contact Alex Greenwich on 0421 316 335.
For more information on "8 The Play" click here or call Alex Greenwich on 0421 316 335.