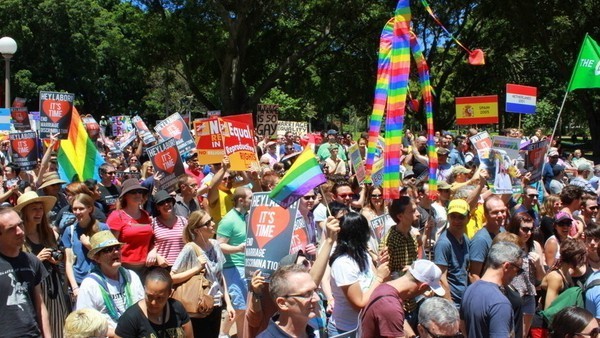 More than 45,000 Australians have told a Senate inquiry that they support same sex marriage, the lobby group Australian Marriage Equality (AME) says.
A Senate committee is examining the Marriage Equality Amendment Bill 2012, proposed by the Greens and independent MP Andrew Wilkie, that would allow same sex couples to wed.
It's due to report to Parliament on June 18.
Related coverage here.