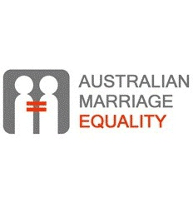 A Galaxy Research poll released today by Australian Marriage Equality shows overwhelming public support for Tony Abbott granting a conscience vote on marriage equality.
The poll shows that 4-in-5 Australians (80%) want Tony Abbott to allow a conscience vote, with 76% of coalition voters also backing the move. The highest support comes from young voters, with 90% supporting a coalition MPs being granted a free vote.
Australian Marriage Equality National Convener, Alex Greenwich, said coalition voters want coalition MPs to reflect public sentiment on the issue:
"Coalition voters want coalition MPs to have a free vote. They know it's important for MPs who support reform to be able to express this in parliament, especially with such high support for equality across key Liberal seats".
Mr Greenwich said Mr Abbott could learn from Labor's mistakes:
"If Mr Abbott acts now to grant a conscience vote he will avoid the kind of divisions and ruptures that plagued Labor during its protracted internal debate on marriage equality."
Mr Greenwich said allowing a conscience vote is supported by core Liberal Party principals and key Coalition figures:
"A Coalition conscience vote would honour the Coalition's core principle of individual freedom, and is a move supported by Malcolm Turnbull, Barnaby Joyce, Senator Simon Birmingham, and NSW Premier Barry O'Farrell"
At Saturday's ALP National Conference the Party changed its policy to support marriage equality but also allowed its MPs to vote against that policy if they wish.
Because numbers in Parliament are so evenly balanced and some Labor MPs will vote against marriage equality the reform can only occur if there is a Coalition conscience vote or Coalition MPs cross the floor in defiance of Party policy.
"We hope that Mr Abbott will recognise that the momentum for marriage equality is unstoppable and by granting a conscience vote he will allow the coalition to play a part in this historic reform."
The Galaxy research was commissioned by Australian Marriage Equality. A fact sheet on the research can be found here and the full report is here.
For more information contact Alex Greenwich on 0421 316 335.