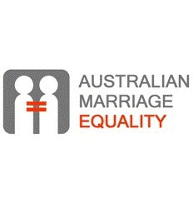 Marriage equality advocates say the Queensland Government's moves to water down the state's Civil Partnership Act shows why only marriage equality can deliver full equality for same-sex couples.
The Queensland Parliament is today expected to vote to remove official ceremonies from the Act and rename "civil unions" "registered relationships".
Australian Marriage Equality national convener, Alex Greenwich said,
"The problem with civil unions is that they can be tampered with and watered down, as is currently occurring in Queensland, but marriage will always provide full and unequivocal recognition."
"Same-sex marriage is the only way to deliver true equality for same-sex couples."
Mr Greenwich took issue with Mr Newman's statement that official ceremonies will be removed at the behest of churches.
"Polls show most Australian Christians support equality for same-sex couples, so, in reality, Mr Newman is responding to a powerful, vocal minority of Christians determined to impose their strident views on everyone else including other people of faith."
For more information contact Alex Greenwich on 0421 316 335.