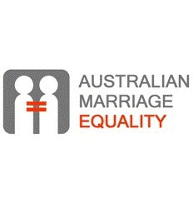 Marriage equality advocates have welcomed a statement by former Australian High Court judge, Michael Kirby, that he is a second-class citizen because he cannot marry his male partner. (Report here)
Mr Kirby made the statement during today's Senate hearing into a Greens' bill allowing same-sex couples to marry.
Australian Marriage Equality spokesperson, Rodney Croome, said Mr Kirby has spoken for hundred of thousands of Australians who are currently prohibited from marrying simply because of the gender of their partner.
"Michael Kirby has highlighted the fact that regardless of our contribution to society, the law makes gay and lesbian Australians second-class citizens", Mr Croome said.
Also speaking today was former NSW premier, Kristina Keneally, who spoke about her support for marriage equality as a committed Catholic.
Other witnesses included representatives of Australian Marriage Equality, Parents and Friends of Lesbians and Gays, the NSW Gay and Lesbian Rights Lobby, the Law Council of Australia and the Gilbert and Tobin Centre of Public Law.
There are currently two inquiries into marriage equality, one in the Senate and one in the House of Representatives.
Both have received a majority of submissions in favour of equality.
A vote on the issue is expected later this year.
For more information contact Rodney Croome on 0409 010 668.