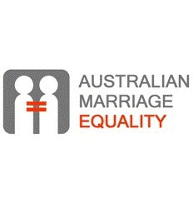 Advocates for marriage equality are looking forward to making the case for marriage equality at a dinner with the Prime Minister this Tuesday at the Lodge. The dinner was won by GetUp! at the Midwinter Press Gallery Ball, and they have invited three same-sex couples to attend the dinner. In addition the Prime Minister's office has invited Australian Marriage Equality National Convener, Alex Greenwich, to attend the dinner along with the couples.
Mr Greenwich said:
"We will share with Prime Minister why celebrating the meaning of marriage is so important to all Australians, including gay Australians. We also hope to use the dinner to alleviate any concerns that the Prime Minister may have around the issues of religious freedoms and protections."
The couples attending the dinner include John and Steve from Victoria, Sandy and Lou from NSW, and Sharon and Elaine from Queensland. Media requests to speak to the couples before or after the dinner can be made through Getup's Paul Mackay on 0415 182 402 or AME's Alex Greenwich on 0421 316 335.
Expert of impact of gay marriage heads to Australia.
Australian Marriage Equality welcomes the arrival in Australia later this week of Prof Lee Badgett who has studied the economic and societal benefits of marriage equality across the world. Prof Badgett is expected to meet with Federal MPs, and Tasmanian and NSW state MPs to discuss her research on how this reform could benefit Australia.
Rodney Croome, AME Campaign Director said:
"Prof Badgett's research proves that Australia has nothing to lose from embracing marriage equality, and a lot to gain."
Quick links to Prof Badgett's work:
Submission to the 2009 Australian Senate marriage equality inquiry outlining the impact of marriage equality on families: Click here
The economic impact of marriage equality in the US: Click here
Book: When Gay People Get Married: What Happens When Societies Legalize Same-Sex Marriage: Click here.
Media requests to speak with Prof Badgett can be made through Rodney Croome on 0409 010 668.