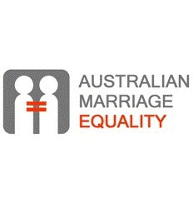 Australian marriage equality advocates have congratulated the federal Attorney-General, Nicola Roxon, for moving quickly to remove bureaucratic barriers to same-sex couples marrying overseas. (Report here)
Ms Roxon has announced that from February 1st Australians in same-sex relationships will be able to obtain a Certificate of No Impediment (CNI) which is required by some foreign governments before they allow foreign nationals to legally marry.
Until now the Australian Government has issued CNIs to heterosexual partners as a matter of course, but has refused to give them to same-sex partners even though the only way for Australian same-sex partners to marry is if they do so abroad.
As a result many same-sex partners have had to cancel their wedding plans while some have been unable to access entitlements offered by foreign governments in areas like immigration, health care and insurance because they are unable to marry their partner.
Australian Marriage Equality national convener, Alex Greenwich, said,
"The real problem remains the failure of parliament to allow same-sex marriages in Australia, but the removal of the CNI ban will ease the burden on same-sex couples who are forced overseas to marry."
"It's already painful enough for same-sex partners to have to marry overseas, away from family and friends, without the Australian Government putting up additional bureaucratic barriers."
"We welcome the commitment of Ms Roxon to removing this mean-spirited policy as quickly as possible."
"We will follow up with her office and the foreign affairs department to ensure the Smart Traveller website highlights the new policy and all consulates are made aware of it."
Mr Greenwich paid tribute to all those who lobbied and spoke out against the same-sex CNI ban.
"I'd like to thank the Public Interest Advocacy Centre for providing us with compelling legal advice about why the policy was wrong"
"This policy change is also a tribute to advocacy and skill of Rainbow Labor and its pro-equality campaign in the lead up to the Labor National Conference."
"But most of all I tip my hat to the couples who were brave enough to go public about being denied CNIs and highlight why this cruel and petty policy had to change."
The policy of denying CNIs began under the Howard Government after it amended the Marriage Act to ban the recognition of same-sex marriages in 2004. In December 2012, the Labor National Conference endorsed marriage equality and called on the Federal Government to allow equal access to CNIs.
A number of Australian same-sex partners went public about the CNI ban including, Angela Borella, the sister of former Tasmanian Premier, David Bartlett, who was forced to cancel plans to marry her Portuguese partner in Lisbon when she discovered she could not obtain a CNI.
Places that allow same-sex marriage and require CNIs include Portugal, Spain, Norway, the Netherlands and New York State. The Netherlands and New York state waived their CNI requirement when they became aware of the Australian policy.
For more information contact Alex Greenwich on 0421 316 335.
For the press release from the Public Interest Advocacy Centre, click here.