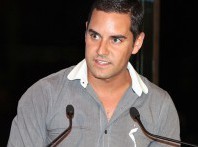 At least 45,000 submissions of support were sent to the Senate inquiry into a bill allowing same-sex marriage, advocates say.
The Senate inquiry closed yesterday and the Star Observer understands that supportive submissions well outnumber those against, although a final count is yet to be completed.
Australian Marriage Equality (AME) national convenor Alex Greenwich said the submissions reflected the diversity of Australian society.