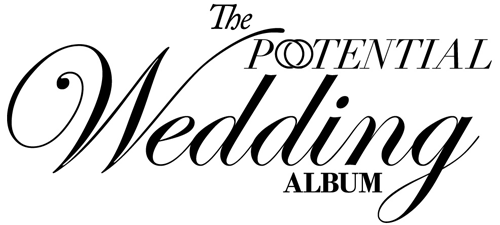 Inspired by the stories of couples who simply wanted to be treated equally by the law, The Potential Wedding Album was launched in October 2010 (at www.thepotentialweddingalbum.org).  The Potential Wedding Album illustrates the beauty and diversity of same-sex couples, and showed what marriage equality in Australia could look like.
Thanks to support from a range of GLBTIQ groups (Equal Love in particular) the project grew rapidly and in June 2011 included photos from over 400 couples and messages of support from over 230 people.  In December 2010 Volumes 1 & 2 were printed and delivered to the Prime Minister, the Leader of the Opposition and other selected politicians; Volume 3 followed in April 2011.  In June 2011 the upstream server of the website host was hacked (an incident unrelated to TPWA, which affected thousands of websites) and unfortunately the entire site (including backups) was lost.
Australian Marriage Equality is now hosting The Potential Wedding Album to ensure this valuable collection of photos and messages is retained and continues to contribute to the fight for marriage equality in Australia.