HIGH PROFILE INDIVIDUALS WHO SUPPORT MARRIAGE EQUALITY
Scroll below the quotes to see instructions on how to join our high profile person support campaign.
MAGDA SZUBANSKI
COMEDIAN & ACTOR
"I am 1000 per cent in favour of gay marriage. All Australians, including gay Australians, should have exactly the same rights, including the right to love, marry and take care of our partners. The law means that you could be a serial killer and have killed all of your spouses and yet you would still be considered fit to marry. But if you are gay then you are not deemed to be worthy of these same rights. The law as it stands is unfair and it needs to be changed to reflect the wonderful, tolerant, live-and-let-live society Australians have created." –
CHRIS BERG
Research Fellow, Institute of Public Affairs
"Extending the marital franchise to gay and lesbian couples would multiply the number of Australians who can join this crucial social institution, spreading the positive impact of marriage on society."
JULIE MCCROSSIN
JOURNALIST AND BROADCASTER
"Equality before the law for all citizens is a fundamental principle of democracy. Throughout my adult life we have been fighting to achieve equality and fair treatment. We have made significant progress. One day the definition of marriage in the Marriage Act will be amended to allow same-sex couples to marry. Our children, Luke 19 and Amelia 16, have been asking us, 'Why don't you get married?' since they were very small. Let's hope they don't go grey waiting for it to happen! I'd love to live long enough to see it, so I can finally pop the question to my partner of 12 years, Melissa Gibson."
REV LEANNE JENSKI
BLACKWOOD UNITING CHURCH, SA
"I am looking forward to being able to marry my female partner of 13 years as soon as it is legal … and it will be a church wedding too as my partner Rev Susan Wickham is also a minister, with Goodwood Uniting Church, SA!"
SHAYNE MALLARD
CITY OF SYDNEY COUNCILLOR (LIB)
"Gay relationships in Australia are officially and legally stigmatised as not worthy of acceptance or celebration. Committed unions of two adults should be acknowledged and celebrated by society without fear and resentment. We are reminded that less than a century ago, marriages between the races and across religions were prohibited by law in many nations. It is only a matter of time before this discrimination against same-sex couples is consigned to the history pages as well."

OLIVIA NEWTON-JOHN AO OBE
GRAMMY-AWARD WINNING SINGER & ACTOR
"With respect to marriage equality, I believe that no-one has the right to judge and deny couples who love each other the ability to make a marriage commitment. Love is love."
JUDY NUNN
ACTOR AND AUTHOR
"I strongly support equal marriage."

JIMMY BARNES
AUSTRALIAN ROCK LEGEND
"Aussies always look back with pride when we end discrimination affecting our fellow Aussies. Supporting marriage equality is a reform that will do our country proud. It's time Canberra caught up with the rest of the country and ended this crazy ban that stops some of the most loving and committed couples from getting hitched".
REV ROBERT CLARKE
METROPOLITAN COMMUNITY CHURCH, GOOD SHEPHERD, GRANVILLE, NSW
"MCC supports your initiative 'civil marriage for same-sex couples' wholeheartedly."
CR CLOVER MOORE
LORD MAYOR OF SYDNEY
"I know many same-sex couples who are in long lasting, committed relationships and want their relationships to be celebrated and supported through formal recognition. All adult couples who want to voluntarily and formally commit should be able to marry. I support AME's objectives to achieve this."
THE HON ALASTAIR NICHOLSON AO RFD QC
FORMER CHIEF JUSTICE, FAMILY COURT OF AUSTRALIA
"The Government's recent legislation to proscribe same-sex marriage is, in my view, one of the most unfortunate pieces of legislation that has ever been passed by the Australian Parliament."

THE HON MICHAEL KIRBY AC CMG
FORMER JUDGE, HIGH COURT OF AUSTRALIA
"It is the question that has been addressed by the highest courts in New Zealand, Canada, South Africa and States of the United States. Acknowledging the right of religions to do as they please in their own spaces, upon what principle is a legal civil status allowed to some citizens but denied to others. In a secular nation how can such a denial be justified, except by history or religion? History alone is not a good enough explanation. Miscegenation laws until 1967 denied marriage to people of different races in parts of the United States. The Nuremburg laws in Germany denied marriage between Aryans and Jews. The law can do what it pleases, subject to constitutional and human rights. So we have not seen the end of this debate in Australia. The direction of history, at least in countries like our own, seems to be in favour of the abiding principle of the equality of citizens of all ages, races, colours, creeds and sexualities."
JASON O'BRIEN MP
MEMBER FOR COOK (ALP), QUEENSLAND PARLIAMENT
"People in love should be able to commit to each other with equal legal rights."
REV DR LEIGH NEIGHBOUR
METROPOLITAN COMMUNITY CHURCH, BRISBANE
"As pastor of Metropolitan Community Church (MCC) Brisbane, I believe that any person who wishes to enter into a civil marriage should have the right to do so. Marriage equality is a civil rights and justice issue".
THE HON BRONWYN PIKE MP
VIC MINISTER FOR EDUCATION
"I support same-sex marriage, I have for many, many years. I believe that a civilised society is a society that is inclusive and is a society that affords the same human rights, the same access to justice, the same equality under the law for every single one of its citizens."


GUY PEARCE
EMMY WINNING ACTOR
"Over the past decade we have seen an exponential growth in the support and acceptance of the gay and lesbian community in Australia. This is reflective of our history of overcoming past prejudices and embracing equality. It's now time for marriage equality. It makes me sad and frustrated that we see marriage as the right of some and not others. Nothing will happen to the strength or sanctity of our own marriages if we let same sex couples marry, it will only enhance who we are as people to know we're not being so discriminatory. I fully support and encourage marriage equality for same sex couples."
STEVIE CLAYTON OAM
CHIEF EXECUTIVE OFFICER, AIDS COUNCIL OF NSW (ACON)
"In the last 30 years there have been many steps in the process towards equality. Those currently before parliament are undoubtedly the most significant and once passed, we need to pause for a moment to reflect on how far we've come, to remember those who worked so hard but didn't get to see this change and to thank those who made it possible. But having done that, we cannot rest again until we have all of the same rights as every other citizen of Australia, including the right to marry. To accept less would be to accept that our relationships are worth less, and by extension that we are worth less. The fact that we will ultimately get the right to marry becomes more inevitable with each passing day but how long it takes will depend on how hard we work for it. We can't just leave it to groups like AME to do all the work. We all have to talk to everyone we can, everyday, until we make a difference."
HEATHER RIDOUT
CEO, AUSTRALIAN INDUSTRY GROUP
"I don't see gay marriage as a radical agenda; it's very relevant to many Australians."
CHAS LICCIARDELLO 
THE CHASER, ABC TV
"I cannot believe that we live in a society where gays can't get married. It seems to me like something that should have been taken care of a hundred years ago. I'm amazed that it hasn't happened yet, but I'm sure it will. The whole system seems very antiquated at the moment."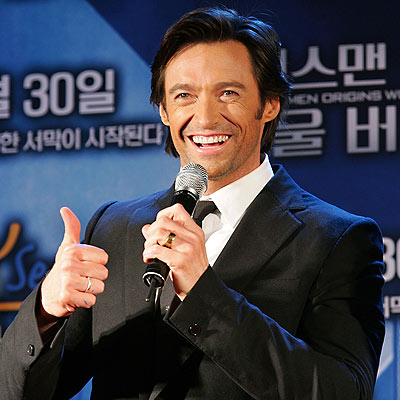 JOINT STATEMENT BY: HUGH JACKMAN, LIZZY GARDINER, DAVID STRATTON, STEPHEN ELLIOTT
"Marriage should be about love and respect, not discrimination. Australia is at its best when we value equality over prejudice and fear. That's why we support marriage equality for same-sex couples. Marriage equality will help remove discrimination against same-sex couples and their children. It will also benefit marriage by allowing it to embrace more loving committed couples who uphold its values. It's time for Australia to join the other nations that have benefitted from this important reform."
We are asking all high profile individuals to add their voice to the growing call for equal rights for all Australians. If you would like to join in then please use this page to upload:
a quote supporting marriage equality
a photo we can use on our website and social media
any social media pages you would like us to mention
Please also consider asking your high profile friends to do the same and promote this page on your social media.